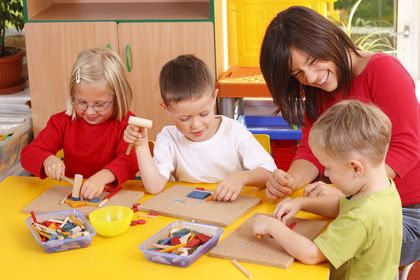 Play Therapy
Parents and carers often worry when a child is sad, disruptive, rebellious, unable to cope or inattentive. Parents get concerned about their child's development, eating or sleeping patterns and how they are getting along with family, friends and at school. Some parents often feel responsible for their child's distress or problem and t is a normal part and parcel of caring. No parent is to be blamed for their child's condition, Every child is unique and special but sometimes they experience problems with feelings or behaviours that cause disruption to their lives and the lives of those around them.
Play Therapy helps children understand muddled feelings and upsetting events that they haven't had the chance to sort out properly. Rather than having to explain what is troubling them, children use play to communicate at their own level and at their own pace, without feeling interrogated or threatened.
Play is the natural world of the child. Play therapy is a form of counseling or psychotherapy that uses play to communicate with and help people, especially children, to prevent or resolve challenges. Children learn about themselves, others, and their world through play. It is a powerful tool for addressing cognitive, behavioral, and emotional challenges. In therapy play is therapeutically used to help clients better process their experiences and develop more effective strategies for managing their worlds.
This is thought to help them towards better social integration, growth and development, emotional modulation, and trauma resolution.
CBT (Cognitive Behaviour Therapy)
CBT or Cognitive Behaviour Therapy, one of the few forms of psychotherapy. It is a talking therapy. It has been proved to help treat a wide range of emotional and physical health conditions in adults, young people and children. it is usually more focused on the present, more time-limited, and more problem-solving oriented. CBT can help you to change how you think ('Cognitive') and what you do ('Behaviour'). These changes can help you to feel better. It focuses on the 'here and now' problems and difficulties. Instead of focusing on the causes of your distress or symptoms in the past, it looks for ways to improve your state of mind.
It this form of therapy patients learn specific skills that they can use for the rest of their lives. These skills involve identifying distorted thinking, modifying beliefs, relating to others in different ways, and changing behaviors. The therapist and client work together in changing the client's behaviours, or their thinking patterns, or both of these.
CBT is a type of therapy that can help you manage your problems by changing the way you think and behave. It cannot remove your problems or issues you are facing, but it helps you deal with them in a more positive and effective way. CBT mainly focuses on your present problem or concern and looks for practical ways to improve your state of mind on a daily basis.
CBT can be effective with medications and in some cases it can be given alone (without medication). In CBT, you need to commit yourself to the process. A therapist can help and advise you, but they cannot make your problems go away without your full co-operation.
Problem Solving Therapy
In many areas of life, we give up too easily when faced with a problem. We don't realize, that if we just looked at the problem a little longer, if we came back to it a few more times, if we dove a little deeper, the problem would crack. Sometimes when an individual is unable to see their problem and face difficulty in solving them, Problem Solving Therapy is one technique which build the skill to solve these problem and can be utilized life long.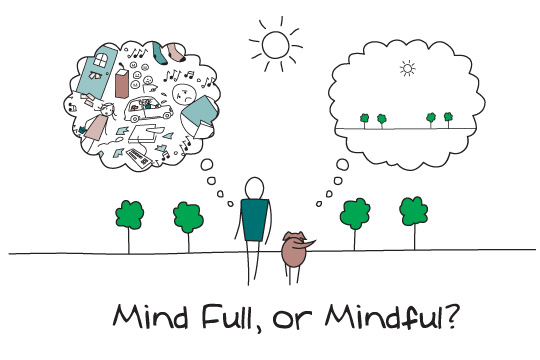 Mindfulness Therapy
Mindfulness is an integrative, mind-body based approach that helps you to manage your thoughts and feelings.
Mindfulness Training helps you to become more aware of your thoughts, feelings, and body sensations so that instead of being overwhelmed by them, you are better able to manage them. Practising mindfulness can give more insight into emotions, boost attention and concentration, and improve relationships. Mindfulness can be practiced by children, young people and adults. Mindfulness is recommended as a treatment for people with mental ill-health as well as those who want to improve their mental health and wellbeing.
Grief Therapy
Losing someone you love or care deeply is very painful. You may experience difficult emotions and it may feel like the pain and sadness you're experiencing will never end. This is a very natural response to the loss. These are normal reactions to a significant loss in any individual's life. The more loved one or significant the loss is the more intense the grief will be experienced. It's not important that to experience grief one has to undergo a sever or very significant loss. One can experience grief even after moving away from home, graduating from school or college, changing jobs, selling one's family home, or retiring from a career. It is a personal and highly individual experience. This process of grief depends on many factors like, your personality, coping style, life experiences, faith and the nature of loss. But there are healthy ways to cope with the pain that, in time and permit you to move on.
You can experience grief after: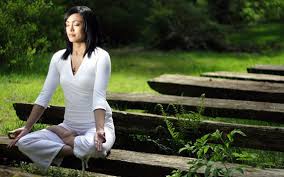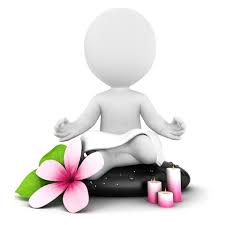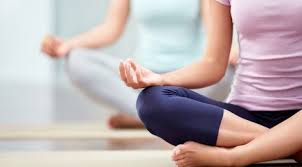 Relaxation Psychotherapy
Relaxation is allowing physical and mental tension to be released. Tension is the body's natural response. It can be a very useful response, but a lot of the time, we don't need this tension, so it's okay to learn to let it go, and learn some relaxation skills. Some people relax with sport, exercise, listening to music, watching TV, reading a book, etc. However, some people find it helpful to follow specific relaxation exercises.
Behaviour Therapy
This therapy helps in changing potentially self destructing behaviours. This therapy is used in conditions where a child or adult has some bad habits. With the help of this therapy these bad habits are changed into good ones. The therapy also helps you cope with difficult situations., you don't have to be diagnosed with a mental health disorder to benefit for this.
Psychometric Test for School Staff
Psychometric tests are kind of evaluation or assessment done to determine the suitability of the candidate on the basis of mental aptitude, behaviour style and personality characteristics. CBSE has directed all its affiliated schools to strictly adhere by the order of the board and conduct this test on all its staff members including teachers, non-academic employees, peon, bus drivers, conductor and sweepers within the span of two months. If any CBSE affiliated school is found to violate the safety of the students within the school compound will have to face the consequences like disaffiliation from the CBSE.